Massage is one of the oldest, simplest forms of therapy and is a system of manipulating different areas of the body to relieve pain, relax, stimulate, and tone the body. The basic goal of massage is to help the body heal itself and to increase health and well-being.
Massage provides relief to people of all ages, from infants to seniors, and from all walks of life from the athlete to the home gardener or overstressed, overworked executive. When your muscles are overworked, waste products such as lactic acid can accumulate in the muscle causing soreness, stiffness and muscle spasm.
Massage can improve the body's, circulation which increases blood flow, bringing fresh oxygen to body tissues. This can assist the elimination of waste products, speed healing after injury, and enhance recovery from disease.
Massage involves a variety of physical methods including stroking, pressing and kneading the body tissues. The primary tools of the therapist are the hands but they may also use their forearms, elbows or special machines. The use of oils, lotions, and powders may also be included to reduce friction on the skin.
The benefits of massage are varied and far-reaching, positively affecting you both physically and mentally. It forms an accepted part of many physical rehabilitation programs, but has also proven beneficial for many chronic conditions. Massage promotes a general feeling of well-being and enhanced self-esteem, boosts the circulatory and immune systems to the benefit of blood pressure, improved muscle tone, digestion and skin tone. Specific benefits of different types of therapies are described below.
Sports Massage

Releases stored tension
Release & break up scar tissue
Relaxes muscle tension
Restores normal physical motion
Improves flexibility and normal range of movement

Shiatsu Massage

Calms nervousness
Stress reduction and management
Release toxins from the body
Improves blood circulation and reduces blood pressure

Deep Tissue Massage

Relaxes chronic muscle tension
Increases blood and oxygen circulation
Release toxins from muscle tissues
Helps to break up and eliminate scar tissue

Therapeutic Massage

Stress reduction and management
Improves circulation
Improves muscle and skin tone
Reduces muscle pain
Relaxes muscle tension
Different techniques can be used to address your particular needs and remember that massage will also assist your body's self-healing ability. If you have a specific problem you need help with or would like any specific type of massage please contact us and we will be pleased to give you advice about the type and frequency of massage sessions.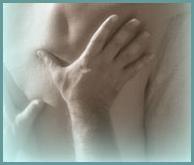 It is up to you to decide how long you would like for your massage, depending upon your personal preferences and the purpose of the massage, however a duration of between 45 minutes and 1 hour is recommended. If you are needing a massage to resolve a specific condition you may find that a massage of just 35 minutes is adequate.
The time required for a massage will vary with any specific condition and type of results you are looking for and this will be discussed fully with you by your therapist.
Although a single massage will be enjoyable, the effects of massage are cumulative and a course of massage treatments will bring the most benefits.
You can have a massage as often as you want, not only to resolve specific aches, pains and tensions, but also to for general relaxation and stress busting!