Physiotherapy is a therapeutic health profession concerned with enhancing functional ability and quality of life by using clinical reasoning to deliver the most suitable treatment for an injury or condition. Physiotherapists help people gain as much movement and physical independence as possible so they can resume their normal job or lifestyle. Physiotherapists assess, diagnose and treat people with movement problems. They also deliver patient education and help people avoid injuries and maintain a fit, healthy body.
Physiotherapy integrates clinical expertise with evidence-based research. Physiotherapists are trained to assess the underlying causes of joint, muscle and nerve disorder, educate patients about managing their condition, and advise ways to prevent pain and injury. Often, a personal exercise or rehab program is prescribed.
Physiotherapists use a wide range of drug-free techniques to relieve pain, restore function and movement, and prevent further problems, including:
Joint mobilisation and manipulation
Therapeutic and rehabilitative exercise and stretches
Electro-physical agents (such as ultrasound or TENS)
Soft tissue massage and mobilisation techniques
Acupuncture
Clinical Pilates
As a profession, physiotherapists work within a framework of empowering the individual through education and the promotion of self-management of health and wellbeing.
Often therapeutic exercise is also prescribed for you to do on a daily basis that will help you to gain control of your condition. We actively encourage you to involve yourself in your own health care so that your learn how to manage not only your symptoms but the cause of your pain and functional problems.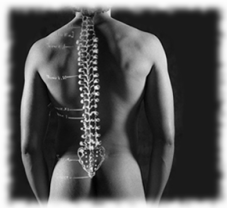 Our physiotherapists are involved in helping people of all ages and commonly treat people suffering back or neck pain, postural pain, chronic pain, upper and lower limb muscular and joint pain and sports and work injuries.
Physiotherapy can also be applied in the management of a wide variety of other conditions, including: neurological illness such as Stroke and Parkinson's Disease; rehabilitation after major injury; headaches; incontinence; and recovery following orthopaedic surgery and child birth.
Our physiotherapists are registered health care professionals and have completed a university degree. Our staff are required to complete at least 20 hours of continuing professional development each year, which ensures that they are keeping up to date with evidence based practise and cutting edge physiotherapy techniques to optimise your recovery.
When you visit us for the first time a full case history will be taken and you will be given an examination. You will normally be asked to perform a simple series of movements and special tests, which stress the muscles, joints and nerves, which may be causing your condition.
Our physiotherapists may require you to remove the outer layer of your clothing as it is easier to see what is happening to the joints, muscles and overall posture as you move. It is a good idea to bring a pair of shorts with you to your physio appointment so you can be assessed in comfort.
The physiotherapist will then use a highly developed sense of touch, called palpation, to identify any points of weakness or excessive strain throughout the body. The Physiotherapist may need additional investigations such as x-ray or ultra sound scans. This will allow a full diagnosis and suitable treatment plan to be developed for you.
Physiotherapy programs are based on practical goals agreed between the physiotherapist and the client. Physiotherapists help people gain as much movement and physical independence as possible so they can resume their normal job or lifestyle.
When necessary, physiotherapists will consult with a client's doctor to ensure the best possible treatment outcomes.
Physiotherapy is patient centred, which means treatment is geared to you as an individual. Our physiotherapists should be able to give you an indication of your treatment plan after your first visit. For some acute pain one or two treatments may be all that is necessary. Chronic conditions may need more input initially to help you manage your symptoms.
A formal referral from your GP is not necessary, whilst many patients are referred to us by Doctors and Consultants many patients self-refer.
You may be able to gain some of your fees back. The important thing to remember is to check your policy and with you insurance company first before coming to physiotherapy for private treatment.
Activity-based programmes are of at least six weeks' duration and are aimed at claimants who are returning to work or have persistent pain problems. They aim to prevent chronicity, promote self management through physical activity and improve quality of life. Claimants are usually referred to phsiotherapists for an activity based programme by their GP or ACC case manager however, you can ask for us to be your ABP provider.
Until recently, ACC have not tendered contracts for ABP, however, in March 2006 ACC did invite tenders for new providers of these programmes. These tenders required applicants to provide detailed submissions regarding a wide range of aspects of their business including their professional competency, quality, cultural competency and more. Mount Physio and Pilates were delighted to be awarded one these contracts and now able to offer increased choice for claimants who are involved in these programmes. Our clinicians have extensive experience in this field, gathered through a combination of their training and work in the UK, from their involvement in the fitness industry and their experinece of international level sport.