Contacting Us
Phone us on:
+64 7 575 4018
or:
+64 7 575 4080
Send us an email to:
Our clinics - providing you with a choice of locations to suit your needs.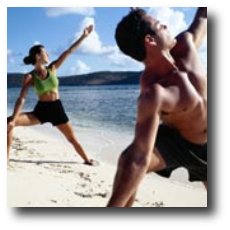 We have two excellent clinics in Mount Maunganui, offering convenient access to both residential and industrial areas of the Mount. Our flagship clinic is situated next to the busy and popular Dee Street Medical Centre at 4 Dee Street. We also have a clinic operating from within the popular and well respected Bay Bodyfit Health and Fitness Centre at 36a MacDonald Street. All clinics are easily accesible to wheelchairs. Parking, including reserved disabled parking, is available at all of the clinics.
We also have very strong relationship with and links to Mount Medical Centre at 257 Maunganui Road. The clinics offer a variety of integrated services in a quiet and relaxed atmosphere. The Dee Street clinic has several private consultation rooms and gymnasium for fitness testing, rehabilitation and classes. The clinic within Mount Medical Centre offers you a one-stop shop for your healthcare in the downtown Mount area and the benefit of an excellent relationship between our physiotherapists and Mount Medical staff. Bay Bodyfit is one of the most well known health and fitness centres in the Bay of Plenty and caters for all age groups and has an extensive range of weight training and cardio equipment. We provide an on-site clinic two days a week, providing yet another convenient location to access the highly respected physio services that Mount physio and Pilates offer. On arrival at any clinic you can relax in the spacious and comfortable waiting area before being seen by your therapist.
All telephone calls to Mount Physio and Pilates are received at our Dee Street clinic, where bookings can be made for any of the clinics. All clinics systems are digitally connected and have instaneous access to the appointment book for all therapists. You can even request an appointment via email at enquiries@mountphysio.co.nz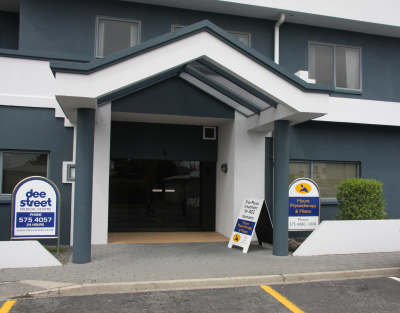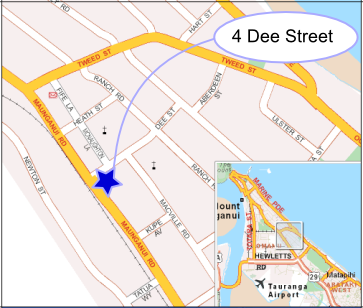 Dee Street is located off Maunganui Road at the Southern end of Central Parade shops (see the map below). Our clinic is located on the ground floor of the building at 4 Dee Street, next to the Mount Maunganui RSA building. Entry to the Medical Centre and the Mount Physio clinic is through a shared entrance, with our clinic immediately to the right after passing through the automatic doors.
The clinic has four purpose built consultation rooms accessed off the reception and waiting area. Towards the rear of the clinic you will find the gym and pilates studio. The studio space is not only used for running the exclusive Clinical Pilates classes but is also used for running small fitness specific classes for elite athletes and other specialised groups.
The Dee Street clinic is open Mon & Wed 8am to 7pm, Tue & Thurs 8am to 6pm, Fri 8am to 5 pm, Sat 9am to 12 midday
Please see the Bay Bodyfit site for more details.
The normal hours of opening for our Dee Street clinic is Monday to Friday from 7.00 am until 7.00 pm. We are also open on a Saturday morning from 9.00am to 12.00 midday.